Midwest Multifamily Conference
2022 Awards

Recognizing the Midwest's Very Best.
Nominations are now open for the 2022 Midwest Prodigy Awards and Awards of Excellence. You are invited to brag about your team and communities that have gone above and beyond this past year to keep operations running smoothly and make residents feel at home during a time when the word home meant so much more than just an address.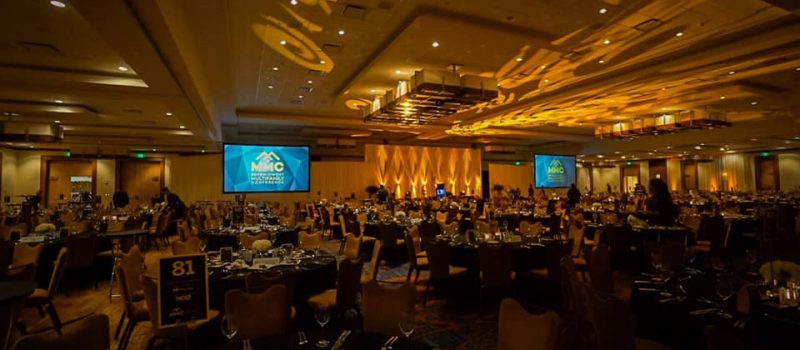 You tell people you have the best employees. Now you can prove it.
Submit nominations by AUGUST 5!

View the Prodigy Awards criteria here.
View the Awards of Excellence criteria here.
THE AWARDS OF EXCELLENCE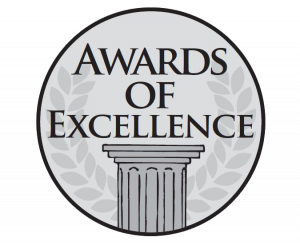 Take the time to celebrate your outstanding employees who go above and beyond to make residents feel at home! Nominees will be honored at the Awards Reception during the Midwest Multifamily Conference where winners will be announced. Join us as we celebrate our industry and recognize nominees in ten different categories.

Sponsored By:



MIDWEST PRODIGY AWARDS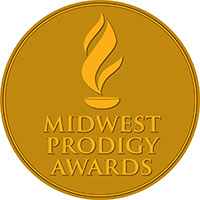 Brag about your communities and what they do to take the Indiana multifamily industry to the next level! Tell us why you think your community has the best resident retention, renovation project or social media program. Choose from one of the 30+ categories and submit your nomination.
---
2021 Awards of Excellence Winners
Category
Management Company
Winner
Rick Stapp Regional Supervisor of the Year
James Management Group
Tiffany Brewer
Grace McFadden Manager of the Year
Marquette Management
Mandy Williams
Assistant Manager of the Year
J.C. Hart Company, Inc.
Michelle Norman
Alberto Covarrubias Maintenance Supervisor of the Year
Edward Rose & Sons
Kenny Vicars
Leasing Professional of the Year
Justus Rental Properties, Inc.
Aaron Owens
Maintenance Technician of the Year
Crest Management, Inc.
Michael Albin
Exceptional Corporate Support Team Member
PRAXM Management LLC
Alexis Fox
Management Company of the Year, < 2,500 Units
Milhaus Management
Management Company of the Year, > 2,500+ Units
Edward Rose & Sons
2021 Prodigy Awards Winners
Category
Property
Management Company
Best Community Corporate Suite Program
Sunlake Apartments
Regency Windsor Management
Best Community Resident Retention Program
Shadow Creek
Flaherty & Collins Properties
Best Company Wide Employee Relations Program
Gene B. Glick Company, Inc.
Best Decorated Model
Mallard Bay Apartments
Edward Rose & Sons
Best Floor Plans - 1,100+ sq. ft., 11+ Years in Age
Turnverein Apartments
Van Rooy Properties
Best Floor Plans - 1,100+ sq. ft., 1-10 Years in Age
Midtown Flats
J.C. Hart Company, Inc.
Best Floor Plans - 801-1,100 sq. ft., 11+ Years in Age
Buckingham & Balmoral Apartments
Van Rooy Properties
Best Floor Plans - 801-1,100 sq. ft., 1-10 Years in Age
Southern Dunes
Sheehan Property Management, Inc.
Best Floor Plans - Under 800 sq. ft., 11+ Years in Age

River Ridge

Barrett & Stokely, Inc.
Best Floor Plans - Under 800 sq. ft., 1-10 Years in Age

Temple Lofts

Van Rooy Properties
Best Industry-Related Innovation

Edward Rose & Sons

Best Lease-Up Community

Harmony Apartment Homes

J.C. Hart Company, Inc.

Best Leasing Office/Clubhouse - 11+ Years in Age

Mallard Bay Apartments

Edward Rose & Sons

Best Leasing Office/Clubhouse - 1-10 Years in Age

The Mill at Ironworks Plaza

Flaherty & Collins Properties

Best Mixed-Use Community

The Mark at Fishers District

JVM Realty Corporation

Best Overall Amenities - 11+ Years in Age

Central Park Apartments

Becovic Management Group of Indiana

Best Overall Amenities - 1-10 Years in Age

The Railyard at Midtown

Barrett & Stokely, Inc.

Best Overall Community Marketing Plan

The Depot at Nickel Plate

Flaherty & Collins Properties

Best Overall Corporate Marketing Program

Becovic Management Group of Indiana

Best Overall Curb Appeal - 11+ Years in Age

Legacy Towns & Flats
J.C. Hart Company, Inc.

Best Overall Curb Appeal - 1-10 Years in Age

Avant Apartments
Edward Rose & Sons

Best Project Based Rent Subsidy Community

Amber Woods

Flaherty & Collins Properties

Best Renovation Project

The Springs Apartments

Becovic Management Group of Indiana

Best Social Media Program, Community

Penrose on Mass

J.C. Hart Company, Inc.

Best Tax Credit Affordable Housing Community

Union at Crescent

The Annex Group

Best Use of Technology

Wabash Landing

Sheehan Property Management, Inc.

Best Website, Community

Sundance Apartments

Edward Rose & Sons

Best Website, Corporate

Becovic Management Group of Indiana

Community of the Year - 11+ Years in Age

Marott Apartments

Van Rooy Properties

Community of the Year - 2-5 Years in Age

The Arbuckle

Flaherty & Collins Properties

Community of the Year - 5-10 Years in Age

The Preserve at Willow Springs

Becovic Management Group of Indiana

Community of the Year - New Development

Grid

Milhaus Management, LLC

Gene B. Glick Spirit of Giving Nomination

Regency Windsor Management

Outstanding Regional Community of the Year
- Evansville & Surrounding Counties
The Landing

Flaherty & Collins Properties

Outstanding Regional Community of the Year
- Merrillville/South Bend/Gary & Surrounding Counties
Stonewater at the Riverwalk

Flaherty & Collins Properties

Outstanding Regional Community of the Year
- New Albany/Jeffersonville Area
The Breakwater

Flaherty & Collins Properties