SAL Visionary Leadership Program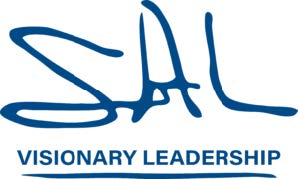 The SAL Leadership Series empowers successful,experienced multifamily leaders to grow their management skills and become a visionary leader to inspire their teams.This program continues to be updated to bring our members the cutting-edge tools, knowledge,and practices to become more dynamic, emotionally intelligent leaders.
This leadership series was created in 2008 to honor the legacy of Sally A. Lentz-Crouse, who was a pioneer in the multifamily industry. Sally's mentorship and leadership skills played an essential role in growing industry leaders then and live on through this program. This annual leadership series is made up of four criticalthinking workshops, all brought together in the final Visionary Leadership Capstone at the end of the program.
Enroll today to become a leader of tomorrow and earn your IAA: SAL Visionary Leadership badge!
2023 Kickoff Virtual Orientation: April 19 from 11am - Noon EST *(this will be online only)
2023 Workshop Dates: May 24, June 21, July 19, August 16 from 9AM-12PM EST *(these are offered Hybrid- both in-person and on-line)
2023 Visionary Capstone Date: September 8 from 9AM-1PM EST *

In-person attendees (lunch will be provided starting at Noon)
Virtual attendees, roundtable ends at noon EST
Scholarship Opportunity
Each year, the Anthony G. Gorup Education Foundation grants scholarships to multifamily professionals seeking to take their careers to the next level. Click here to learn more and apply for the 2023 SAL scholarship.
---
Workshop 1: Leadership Roadmap – May 24
Lay the groundwork for your success as a leader
Develop the fundamental skillset that leaders often overlook
Explore the 4-I Model of Interaction, Inquiry, and Influence
Understand how to navigate the complexities of management
Workshop 2: Being an Emotionally Intelligent Leader – June 21
Define your personal core values and authentically incorporate them into your work life
Outline your boundaries to live your truth while inspiring others to follow you
Create an action plan to bring your best self into the office
Workshop 3: Deal With It! Handling Constant Change – July 19
Learn how to disrupt the status quo while setting your team up for success
Explore the difference between leading and managing
Focus on purpose to stabilize and motivate your team
Establish direction with your team to align the vision and execute the strategy
Workshop 4: Managing You is Killing Me! – August 16
Improve your effectiveness as a manager to increase staff productivity andpositivity
Avoid the triggers that affect the way you manage others
Learn how to adjust for your leadership style but still be authentic
Reduce the stressors of oversight, one breath at a time
Visionary Leadership Capstone – September 8
Join us for the Visionary Leadership Capstone session to close out the 2022 SAL Leadership Series! This collaborative, enrichment capstone, will be hosted in-person at IAA's training facility in Indianapolis, with the option to join virtually.
 
During the Capstone, attendees will collaborate with cohorts and facilitator Tom Meier to equip themselves with the vision and practices to galvanize a team, andinspire collective, coordinated action. Following the capstone session, attendees willearn their digital SAL Visionary Leadership badge and enjoy a reception with networking opportunities.