Midwest Multifamily Conference
2022 Speakers

Hear from national multifamily industry thought leaders across six professional education tracks tailored to expand your expertise in the field.

Discover the keys to grow as a multifamily professional in our changing world, manage burnout, and improve mental fitness to have your best year yet.


TYLER ENSLIN: KEYNOTE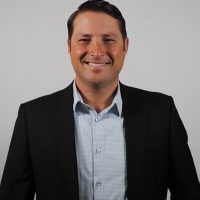 As a professional speaker since 2012, Tyler has had the privilege to present at over 1000 live events. A determined entrepreneur from day one, he started his first business at the age of 17. While growing a small business into a successful enterprise proved to be an exciting challenge, by 2011 he was ready for a new endeavor. Tyler sold his business and went to work as a salesperson for a national training company where he became immersed in the field of public speaking. Initially a source of fear and nervousness, Tyler ultimately grew to love both public speaking and the professional development industry. As a result he soon became the top sales person in the organization, and eventually went on to hold the positions of regional and national director. In January 2018, he returned to the world of business ownership and launched Tyler Enslin International where he focuses full time on providing engaging practical content to audiences around the world. Tyler has been privileged to speak for hundreds of different organizations and companies ranging from Fortune 500 to small local businesses. He has also been a Talent Management Consultant for Johns Hopkins University since 2016 where he enjoys teaching a regular schedule of workshops to help promote the growth and development of their employees. Tyler views each event as a unique opportunity to help his participants and therefore he has a reputation for being relatable, engaging, and delivering a high level of practical value.
---
AMY KOSNIKOWSKI DILISIO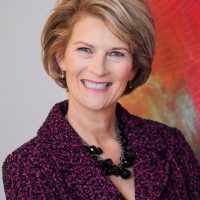 As a popular national speaker, team builder and Apartment All Star, Amy defines her offerings in three words: Motivate, Inspire, and Educate. Amy's mission is to be that spark that inspires a positive change helping others approach challenges through a new perspective, and to truly encourage others of how to realize their potential. That is the standard Amy strives for with each and every client and audience.
In 1990, Amy began her career onsite as a leasing professional advancing quickly to the position of Director of Marketing & Training with Summit Properties and Oakwood Worldwide. Amy has demonstrated her work ethic throughout her career in sales, leasing, management, and the marketing of real estate assets across the country. After years in the corporate world, she followed her passion to launch her own education and consulting firm, Quintessential Marketing & Training, in 2005.
Amy is thrilled to travel across the country to inspire and motivate all with her proven strategies, creativity, and real-life perspective through her thought- provoking programs. It's an ideal alignment because she gets to share decades of experience to build strong and resilient teams that put wellness on the same platform as productivity. She challenges the status quo and energives all to reach breakthrough results by being curious, taking risks, and actively moving toward becoming their best self.
---
ANGEL DAVILA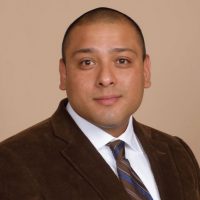 Angel Davila began working as a porter 14+ years ago after returning from a deployment in the United States Marine Corps and is now the National Maintenance Trainer at Monarch Investment & Management Group; a Colorado-based company that operates in 22 states. Mr. Davila is a former Austin Apartment Association Board of Directors/AAA Education Foundation board member, was awarded the 2019 CAMT of The Year by the National Apartment Association, and was also the 2018 Texas Apartment Association Maintenance Professional of the year. Mr. Davila is an; NAAEI Advanced Instructor Graduate, AAA Leadership Lyceum Graduate, NAAEI Leadership Experience Graduate, 2020 NAA Diversity Leadership Program, CAMT, CAPS, CAM, NAAEI Faculty, CPO, NAAEI William Wollinger Scholarship recipient, AAA Solt Scholarship recipient, and a TAA Next Gen Scholarship recipient. Angel Davila has instructed for several organizations, including Goodwill Career & Technical Academy, Austin Community College, Austin Apartment Association, Texas Apartment Association, Property Management Association of West Michigan, Bay Area Apartment Association, Refrigeration Services Engineering Society, ESCO Institute & the North American Technician Excellence.
---
CHARLOTTE PISCIOTTA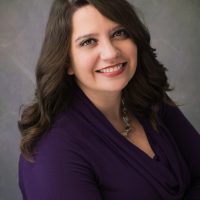 Charlotte Pisciotta's 20+ year career has spanned from a Leasing Consultant to National Director of Marketing and now Vice President of Full House Marketing. It's her expertise, knowledge, and energy that she brings to every training that creates a unique experience for her audience Charlotte presents programs for associations and management companies throughout the country, is faculty of NAAEl's Education Institute, and holds a certification in Creative Training Techniques.
---
CHRIS KING-DYE
---
JACKI CARR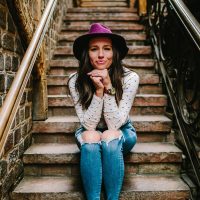 Jacki Carr is a goal coach, writer, and motivational speaker. She has been coaching goals since 2009 and has a true passion for a microphone, inspiring others to live it really big and holding them accountable. She speaks to being more human inspired by the likes of Brene Brown, Susanne Conrad and Marti Carr.
Jacki has her igolu certification and believes in a World where we all truly belong and each and every one of us has unique gifts to contribute. She is also the co-Founder of Rock Your Bliss, a yoga-inspired coaching company hosting online programs, workshops and retreats globally. Residing in Denver, Colorado with her husband, baby girl and two pups, her coaching style includes real + honest conversations and true connection to your most powerful and whole self.
She has consulted brand & culture with companies such as: Swenyo, Facebook, Seek Retreat, TOMS, Yoga Journal, & Wanderlust Festival.

She is honored to be an ambassador for: lululemon athletica, Imagine1Day, Tiny Devotions, Pura Botanicals and Folk Rebellion.
---
JENNIFER DARLING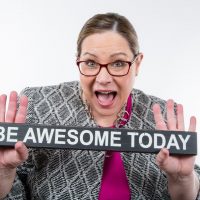 Think "force of nature" – in the best possible way. A Revenue Generating Machine and In-Demand Speaker, Jennifer Darling has a knack for turning ideas into money-making opportunities and helping leaders expand their professional brands online. With over 20 years' experience in advertising sales and sales management for companies such as FOX, NBC, CBS, and Comcast, she knows what works and what doesn't to boost sales.
Jennifer teaches audiences to engage innovatively, connect more effectively, and increase their visibility in new and valuable ways that lead to more cus-tomers and referrals. She delivers keynotes, seminars, workshops, and virtual trainings on leadership, sales, and change. Jennifer is easy to work with and can tailor her presentations to your attendees' needs.



---
LIA NICHOLE SMITH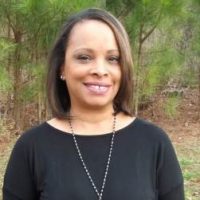 A published author, active member of the Atlanta Apartment Association's Education Committee, and NAA Apartmentalize Education Advisory Board Member, Lia has proven experience in solving reputation management and other industry-related challenges for conventional, affordable, student, military and senior communities. She is a highly sought after intern ational speaker due to her ability to bring together data driven analytics and effective storytelling.
---
LISA TROSIEN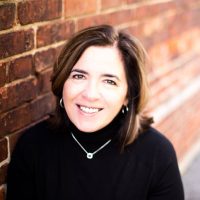 Lisa Trosien is a highly respected multifamily educator, speaker, author, and consultant with over 25 years of industry experience. Described by her customers as "incredibly smart" and "amazingly effective," she's worked with owners, management companies, and trade associations across the U.S. and Canada.
---
MELISSA DECICCO
---
ROMMEL ANACAN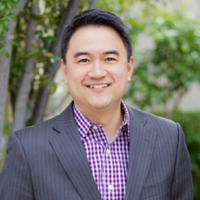 With 21 years of multifamily experience, Rommel is an accomplished, published national business consultant and keynote speaker. His areas of focus are providing the tools, strategies and techniques for multifamily businesses to connect with their prospects and residents through customer-centric business practices and models. Additionally, Rommel targets strategies to create and implement self-guided and virtual tours based on national data trends showing an increase in demand for these functionalities by prospective residents.




---