Maintenance Mania Sponsorship
Tuesday, April 11 in Indianapolis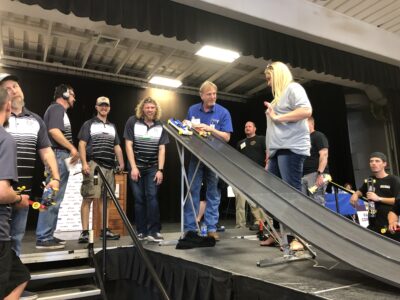 Join us in Indianapolis this April as a sponsor of the Annual Maintenance Mania event for Indiana. This competitive event gives maintenance professionals across the state the opportunity to show off their skills for a chance to compete in the national competition in June. This event is the perfect opportunity for companies seeking to work directly with onsite maintenance teams. Choose from a variety of opportunities to show your support for the maintenance teams in Indiana's multifamily industry.
This event is exclusive to management company personel & participating sponsors only!

---
What is Maintenance Mania?
A National Program offered by the National Apartment Association, presented by HD Supply, and hosted by the Indiana Apartment Association
An individual regular member will participate in eight timed events, the two top qualifying individuals from Indiana will be eligible to be the regional winners
NAA will announce the top two individuals from each region who will advance to compete in the finals in June in Atlanta
Why should my company participate?
HD Supply wants other vendor members to participate…they need you to ensure the success of this event
A fantastic opportunity to network with 160+ maintenance personnel throughout the state
To support IAA's maintenance members
IAA needs you!
For each timed event, we require two representatives from your company to be present to help judge the event you are assigned to
The timed events are not exclusive, so you may be judging with other supplier members
DOOR PRIZES: If you can't sponsor, PLEASE donate Door Prizes…OUR Maintenance Personnel deserve it!
---
$650 Timed Event Sponsorship Includes:
Opportunity to help run one of the timed events the day of the event – two company representatives will be needed at each timed event
Company logo on all promotional flyers and email blasts – all e-blasts will include a live link to your website
Company logo on signage at the event
Company listed as a sponsor in INSites Magazine
Sponsorship listed on IAA's online calendar with a link to your website
---
$500 Bar Sponsorship Includes:
Exclusive to four companies
Two complimentary cheer tickets to the event

Recognition as a bar sponsor during the event

Company logo on all promotional flyers and e-blasts – all

e-blasts will include a live link to your website

Company logo on signage at the event

Company listed as a sponsor in INSites Magazine

Sponsorship listed on IAA's online calendar with a link to your website
---
$500 Water Sponsorship Includes:
Exclusive to four companies
Two complimentary cheer tickets to the event

Recognition as a water sponsor during the event

Company logo on all promotional flyers and e-blasts – all

e-blasts will include a live link to your website

Company logo on signage at the event

Company listed as a sponsor in INSites Magazine

Sponsorship listed on IAA's online calendar with a link to your website
---
$500 Food Sponsorship Includes:
Exclusive to four companies
Two complimentary cheer tickets to the event

Recognition as a food sponsor during the event

Company logo on all promotional flyers and e-blasts – all

e-blasts will include a live link to your website

Company logo on signage at the event

Company listed as a sponsor in INSites Magazine

Sponsorship listed on IAA's online calendar with a link to your website