Members Buy from Members
This campaign encourages our members on the site level as well as in the corporate office to contact associate members first when looking for a product or service. Members Buy from Members provides:


Increased visibility and the opportunity to make important contacts in your target industry.
Professional credibility in the multifamily marketplace.
Expanded sponsorship opportunities that create even greater exposure.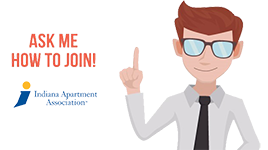 Join IAA's own Vic the Vendor in supporting associate member business. This fun mascot reminds our members and others active at our properties that Members Buy From Members. Vic appears in various publications, social channels and even live at events. Keep an eye out for Vic in and around IAA events and display Vic proudly at your property!