Avoiding Lawsuits from Drive-by Testers
---
Wednesday, February 1, 2023
11:00 AM - 12:00 PM (EST)
Free Zoom Webinar
FREE TO MEMBERS
Indiana has seen a large increase in drive-by lawsuits. Even if you are not found in violation of the Fair Housing Act or Americans with Disability Act (ADA) these lawsuits are extremely costly to defend. Lawsuits filed by drive-by testers are almost always preventable. Attend this webinar to find out how to avoid violations.
Learning Objectives:
Identify areas of your property that testers typically focus on
Specific accessibility requirements
Common violations
Differences between Fair Housing Act accessibility and ADA
What to do if a tester identifies a violation
Instructor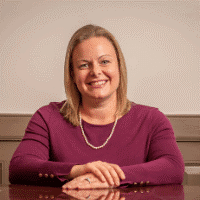 Leslie Tucker is the owner of the Law Firm of Williams Edelstein Tucker, P.C., defending and providing consultation for housing providers nationwide in fair housing matters. She also provides clients with live training on fair housing, federal program, and landlord-tenant issues. Leslie also specializes in physical accessibility in multifamily housing, including local building codes as well as ADA and FHA requirements, and travels around the country performing inspections on new and existing properties.