2023 Event Lineup
Networking & Event Opportunities for IAA Members
IAA is back and better than ever in 2023 with multiple opportunities to get together in person!
UPCOMING 2023 EVENTS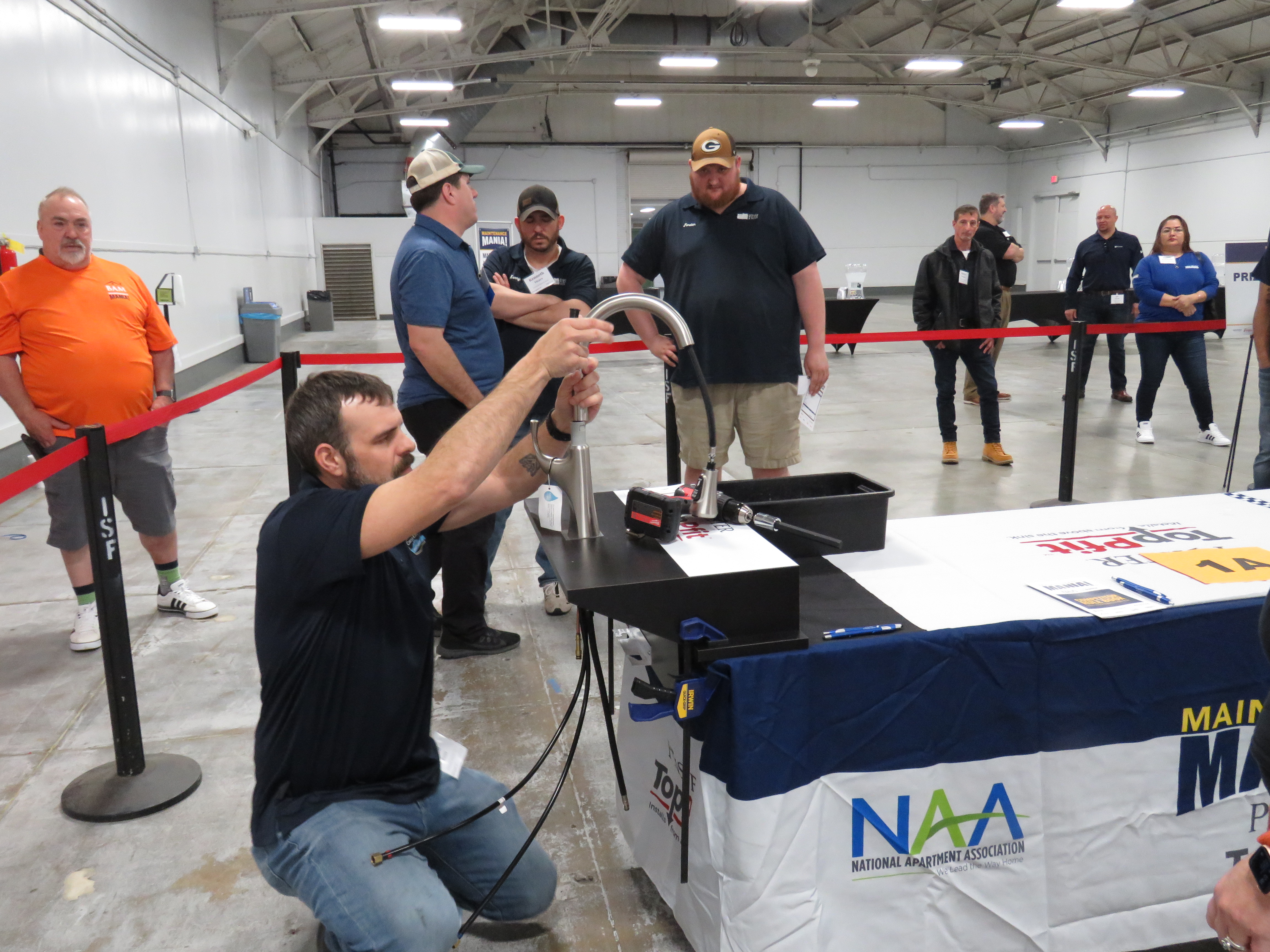 Maintenance Mania
April 11, 2023 | Indiana State Fairgrounds - Harvest Pavillion
Maintenance Mania is an action-packed competition dedicated to the hardworking maintenance staff in the multifamily industry. Join IAA for the Maintenance Mania competition, followed by a social hour where the game winners and Maintenance Appreciation Awards winners will be presented. Competitors and cheerleaders will enjoy seven industry-related challenges designed to test your skills and knowledge.
View a recap of the 2022 event and photos here.
---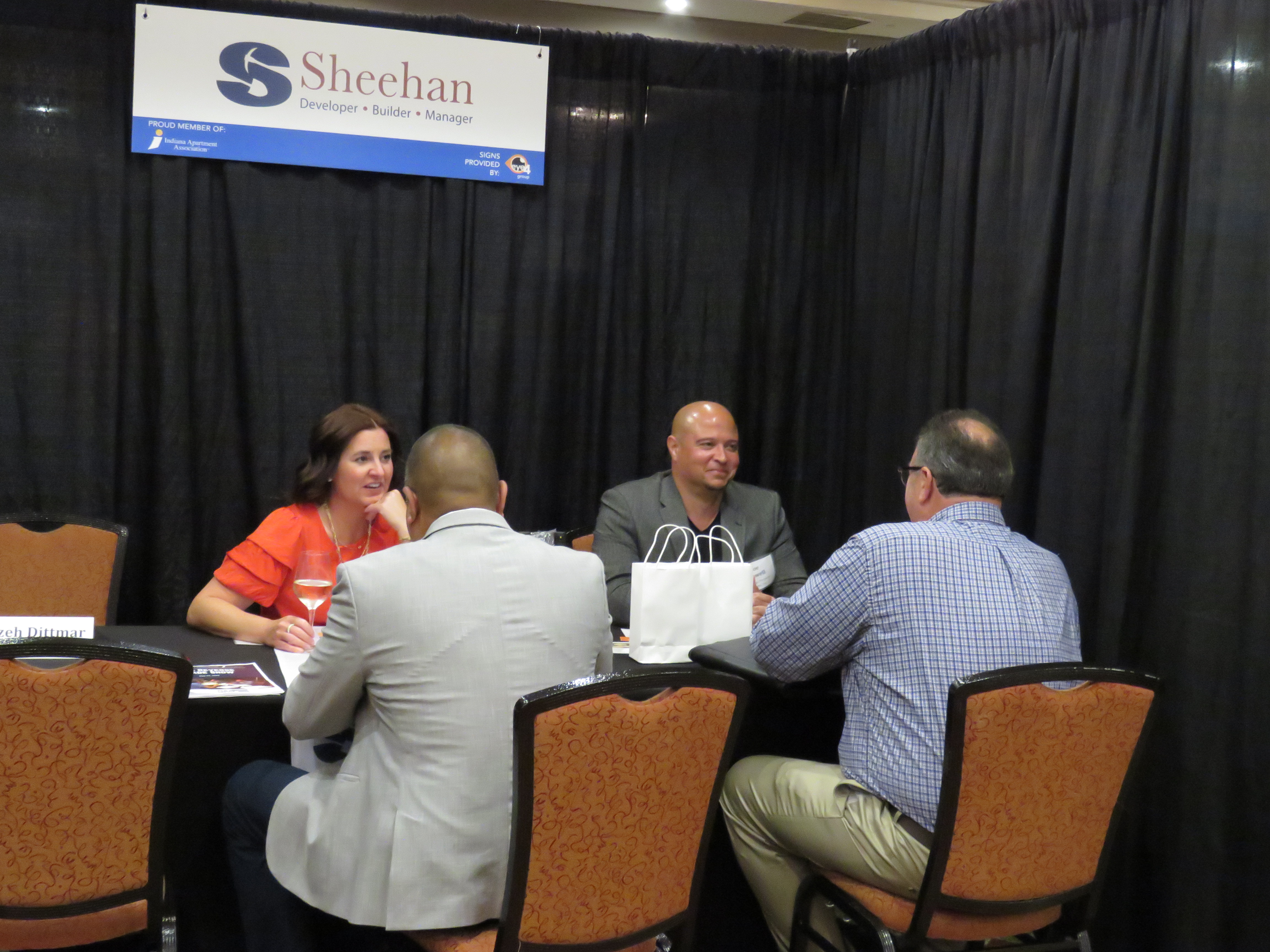 Reverse Trade Show
May 4, 2023 | Indianapolis
The Reverse Trade Show is a highly effective business networking event that provides the opportunity for attendees to meet with owners and key decision-makers from property management companies. This event format gives you the opportunity to have face-to-face conversations with buyers from management companies representing over 104,700 units across the state of Indiana.
View a recap of the 2022 event and photos here.
---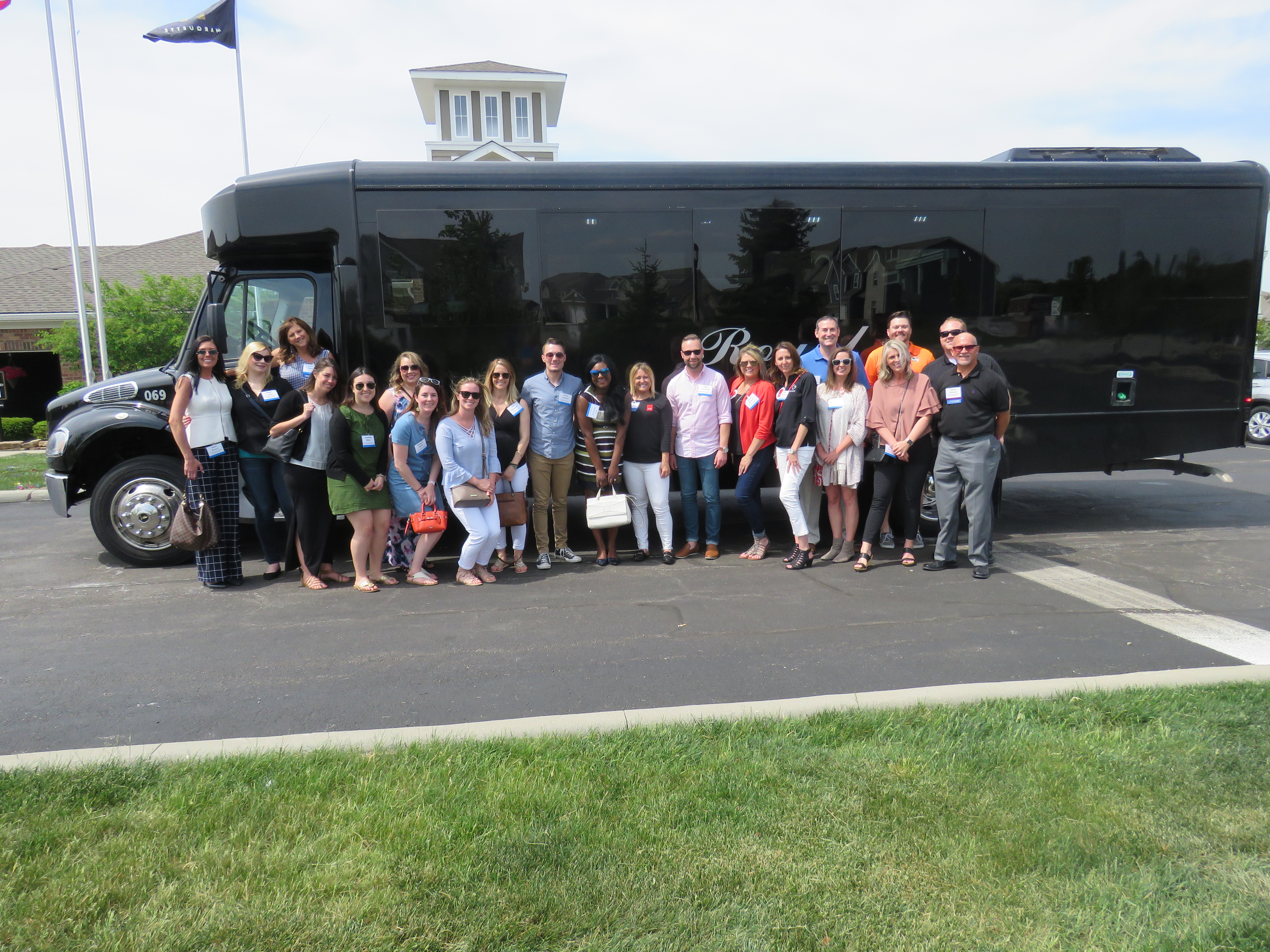 Property Bus Tour
May 17, 2023 | Various Properties Around Indianapolis
This opportunity to spend time with multifamily professionals provides the perfect forum to acquaint yourself with several remarkable apartment communities in the Indianapolis market. While touring apartment models and clubhouses, attendees will see unique floor plans, discover new industry trends and amenities, and obtain great ideas – all while enjoying a valuable networking opportunity!
View a recap of the 2022 event and photos here.
---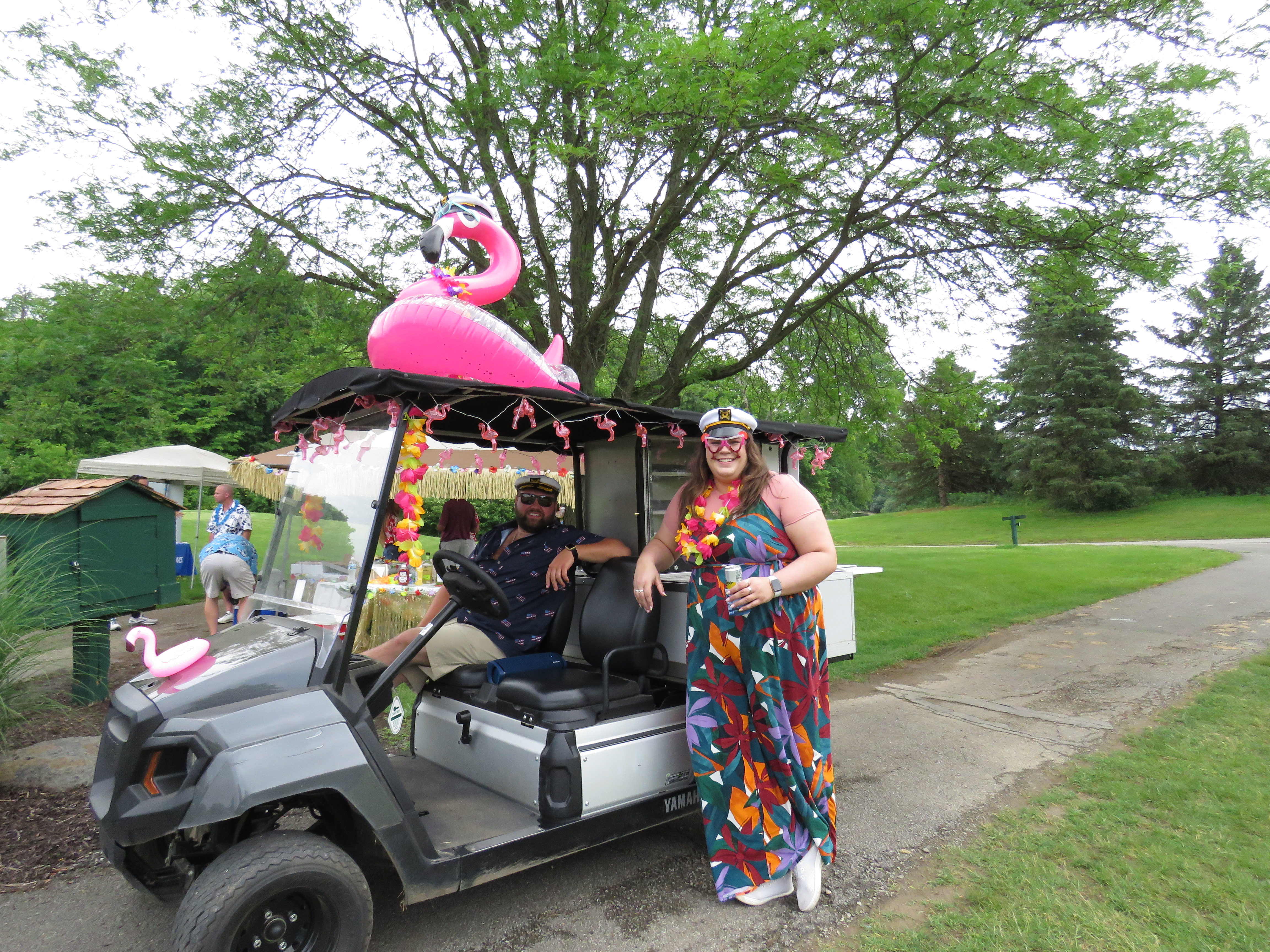 PAC Golf Classic
June 20, 2023 | Eagle Creek Golf Club
Join us at Eagle Creek Golf Club for the annual PAC Golf Classic fundraising event. This event is the perfect opportunity to join leaders in the multifamily industry for a day of fun, networking, and fundraising in support of the Indiana Multifamily Housing Political Action Committee (IMFHPAC). The IMFHPAC is the apartment industry's Political Action Committee (PAC). The PAC is used to support candidates for local and state offices who demonstrate a pro-business approach to government and are considered supportive of particular apartment industry positions.
View a recap of the 2022 event and photos here.
---

Cornhole FUN Meeting
August 17, 2023 | APCO Supply
Enjoy live music, food trucks, drinks, and friendly competition for an afternoon away from the office. Register your team or simply attend as a spectator to join in the fun. Part of the proceeds benefit Rebuilding Lives, a campaign that supports members of the Indiana Apartment Association throughout the state of Indiana by providing assistance to residents who have been affected by natural disasters.
---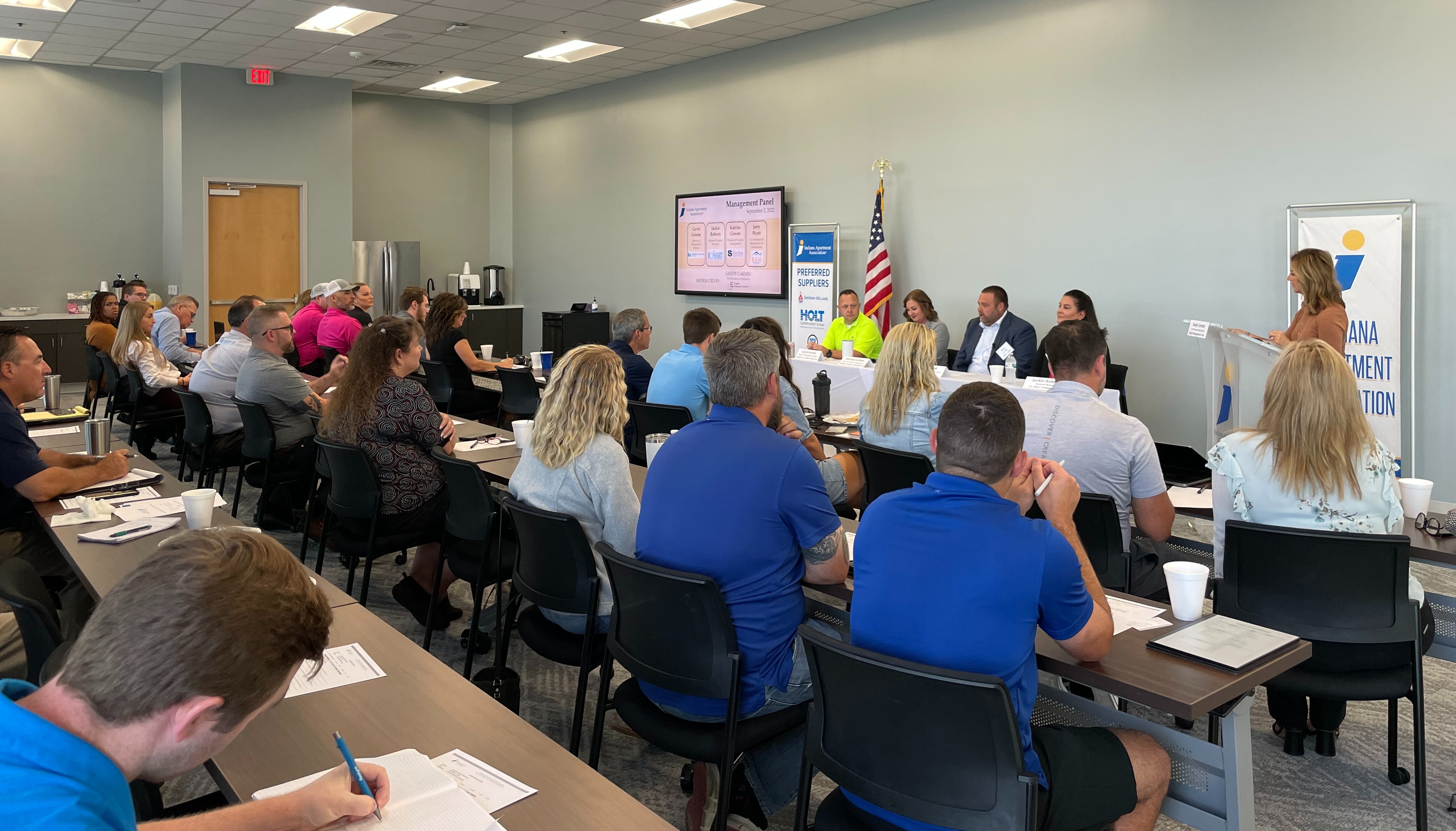 Management Panel Discussion
September 22, 2023 | Indiana Apartment Association OR via Zoom
This interactive panel discussion will provide an opportunity for supplier members to hear invaluable information from key management company decision-makers regarding vendor/management relationships. The session will also include time for questions and interaction with these professionals who are directly involved in the management of their companies.
---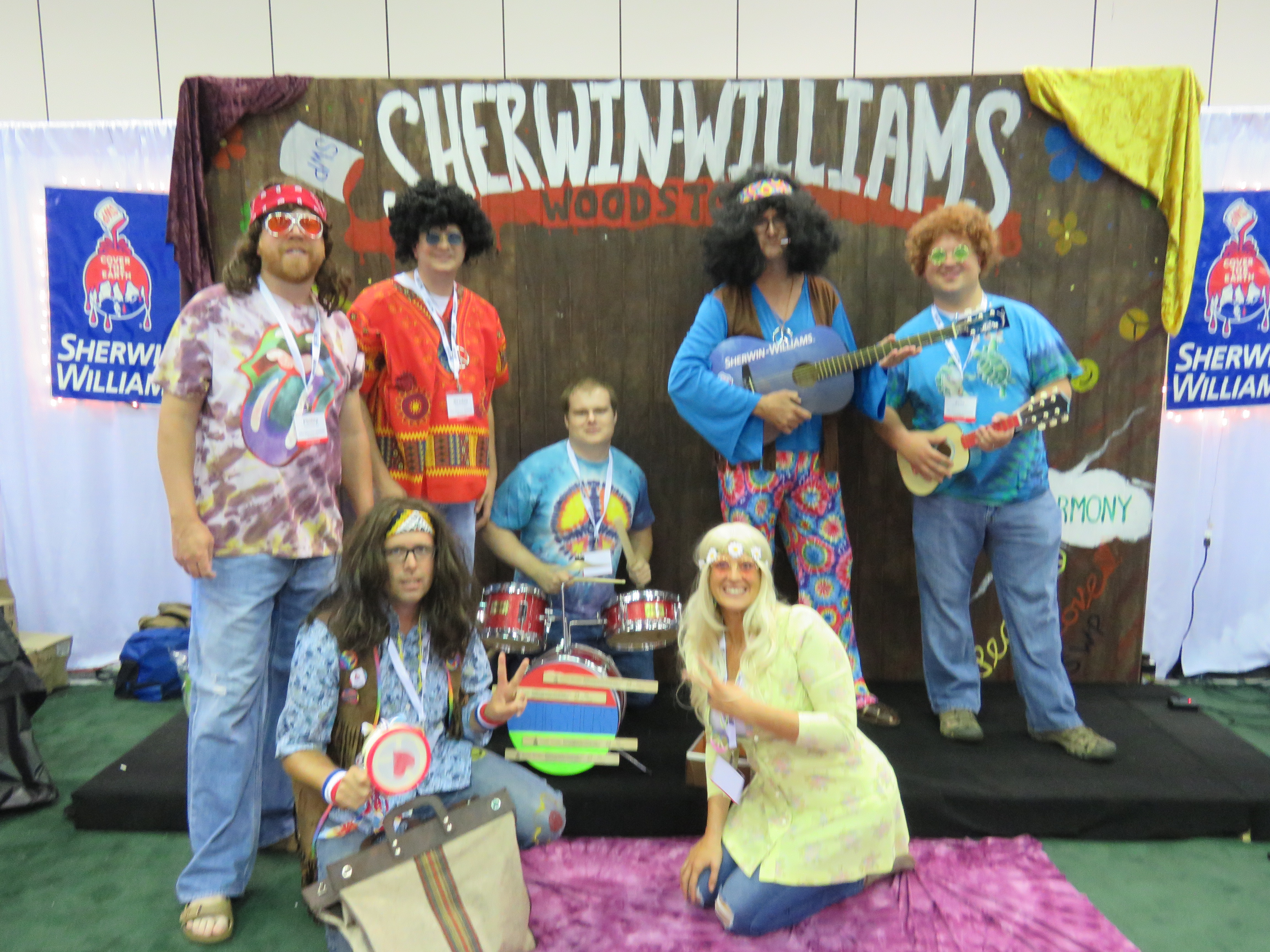 Midwest Multifamily Conference
October 26-27, 2022 | Indiana Convention Center
We will be bringing in the best education lineup to date! With more trade show exhibitors, breakout sessions, and education tracks than ever before, you don't want to miss this conference! Together, we will build the future of our careers, industry and communities. Discover the keys to evolve as a multifamily professional in our changing world, manage burnout, and improve mental fitness to have your best year yet. These are a just a few of the reasons why thousands of apartment professionals are excited to gather at MMC this year.
---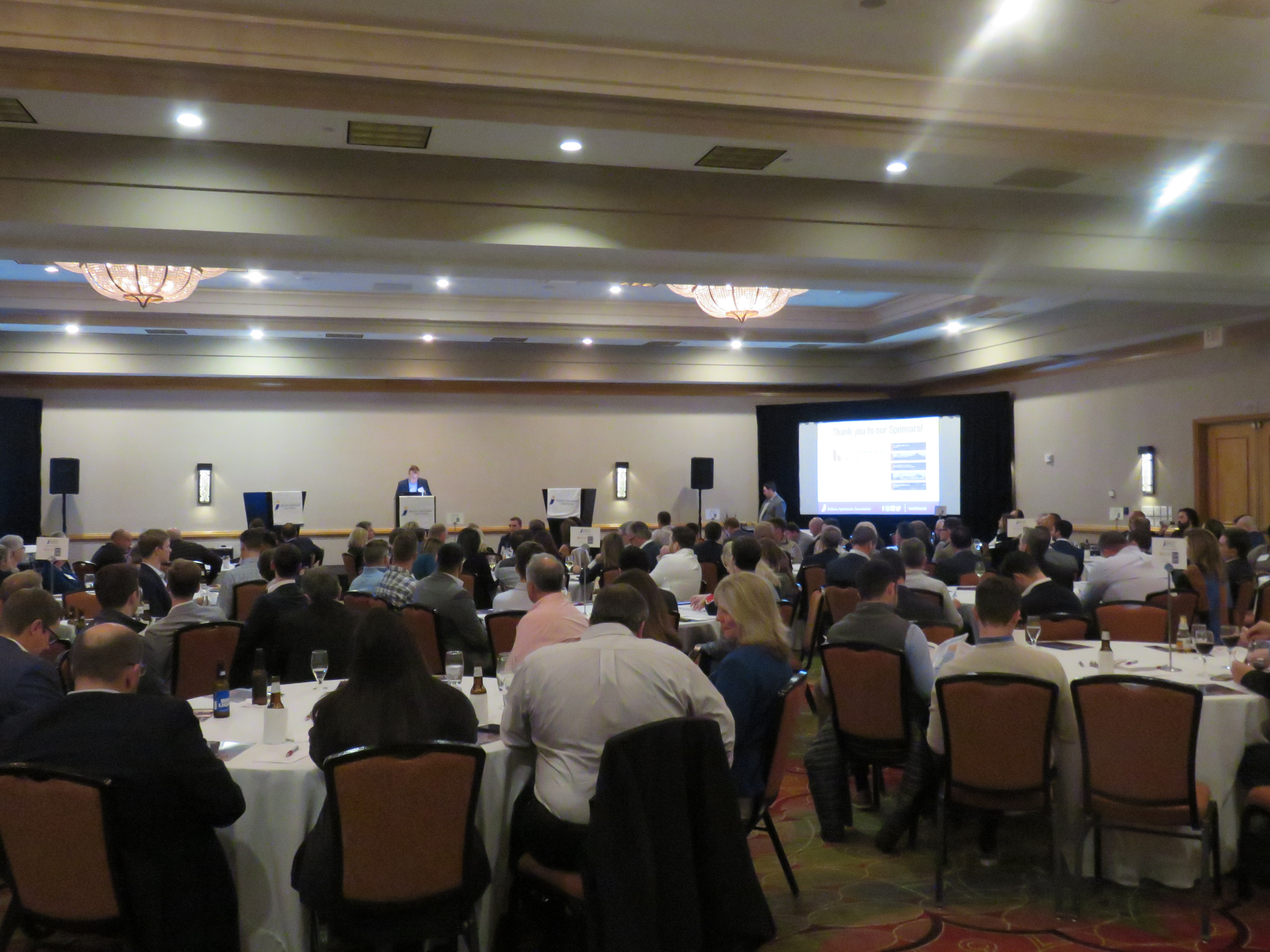 Multifamily Industry Summit
November 9, 2023 | Indianapolis
Join us on November 9 for the annual Industry Summit! This is the most anticipated event for executives, developers, and managers to hear about trends and developments in the Hoosier marketplace from local and national experts.
---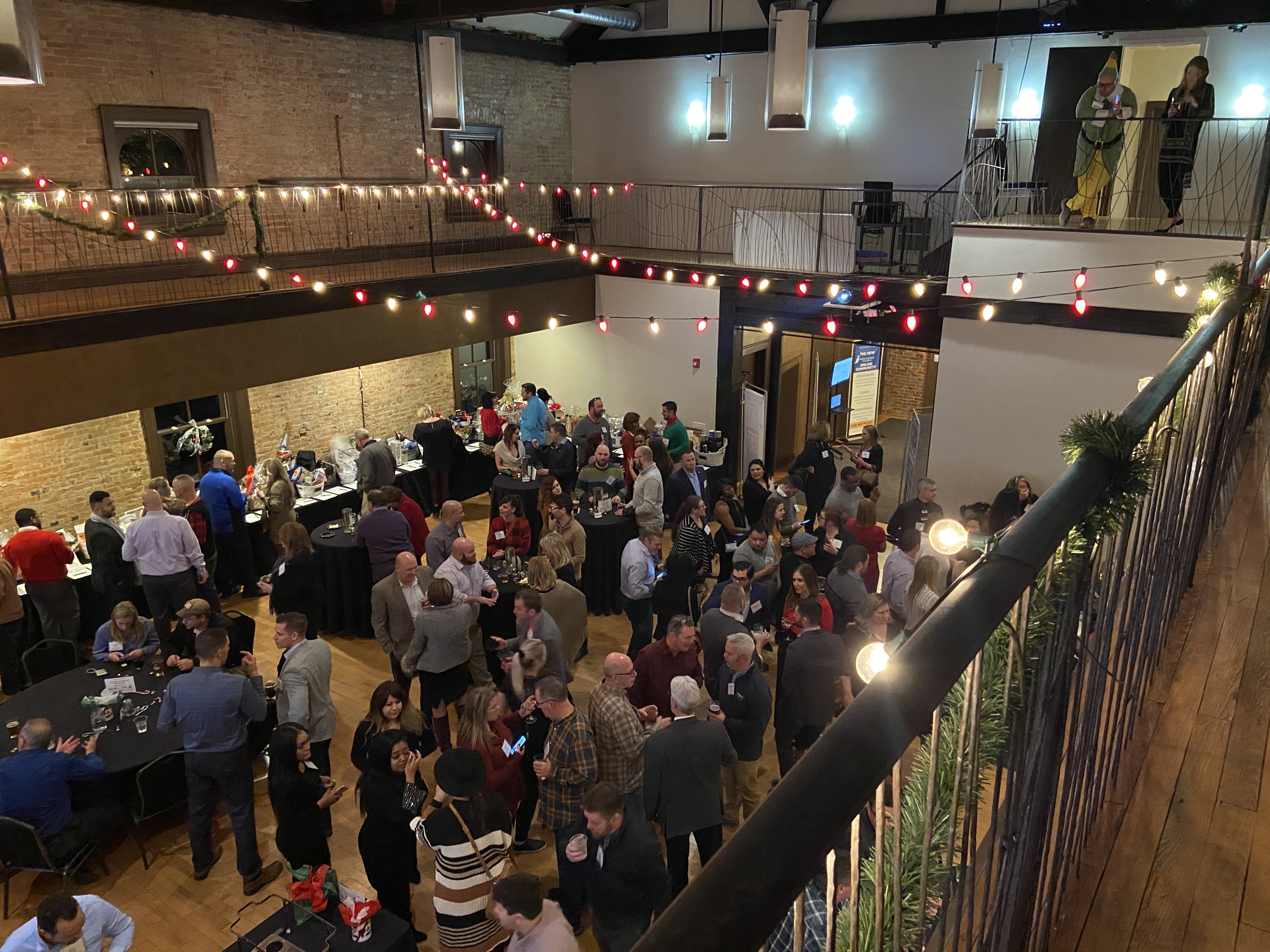 Holiday FUN Meeting Presented by Sherwin-Williams Company
December 7, 2023 | Indianapolis
Join us in celebrating the holiday season with your colleagues and friends. Bring your whole team. The evening will be filled with food, beverages and holiday fun. This event will provide the perfect forum to open doors to new contacts, enrich existing business relationships, and share great information.